Kyphoscoliosis Correction
Kyphoscoliosis refers to cases where the deformity also includes a kyphosis with scoliosis. The vertebral bodies may be rotated and attenuated. This can lead to a deformity that can be seen not just from the front, but also from the patient's side. These deformities require a multidisciplinary team at a tertiary care health system to treat.
Your team will consist of the spine surgeon, geneticist, internist or pediatrician, pulmonologist, endocrinologist, rehabilitation and physiatry physician, physical and occupational therapist, anesthesiologist, neurologist, radiologist, critical care intensivist, physician extenders, and nurses.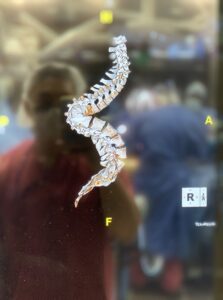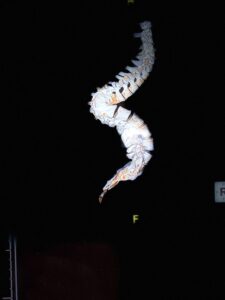 Pedicle Subtraction Osteotomy (PSO) and Vertebral Column Resection (VCR)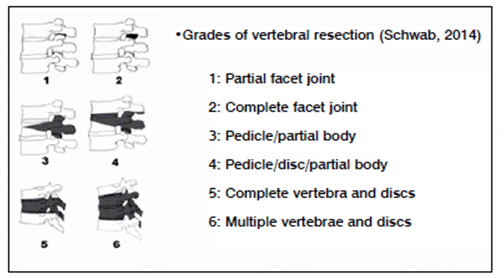 Pedicle subtraction osteotomies (PSOs) and vertebral column resections (VCRs) lie on a continuum. These are techniques used in spinal deformity surgery to accomplish realignment goals for which Dr. Kim will spend a large amount of time planning. They are typically used for rigid, sharp deformities and are often used in cases where Dr. Kim is performing revision surgery.
Pedicle subtraction osteotomy consists of creating a closing wedge shape to a vertebra in order to create "sway back" or lordosis. A PSO and extended PSO is also known as a Schwab grade 3 or 4 osteotomy,respectively (figure above). It is a technically demanding procedure, and it is usually indicated only in rigid kyphotic lumbar deformities.
Patient treated at an outside hospital who presented with an inability to stand up straight. He was taken for a thoracic VCR, multiple posterior column osteotomies through fusion mass, and multilevel transforaminal lumbar interbody fusion.
VCR for Kyphosis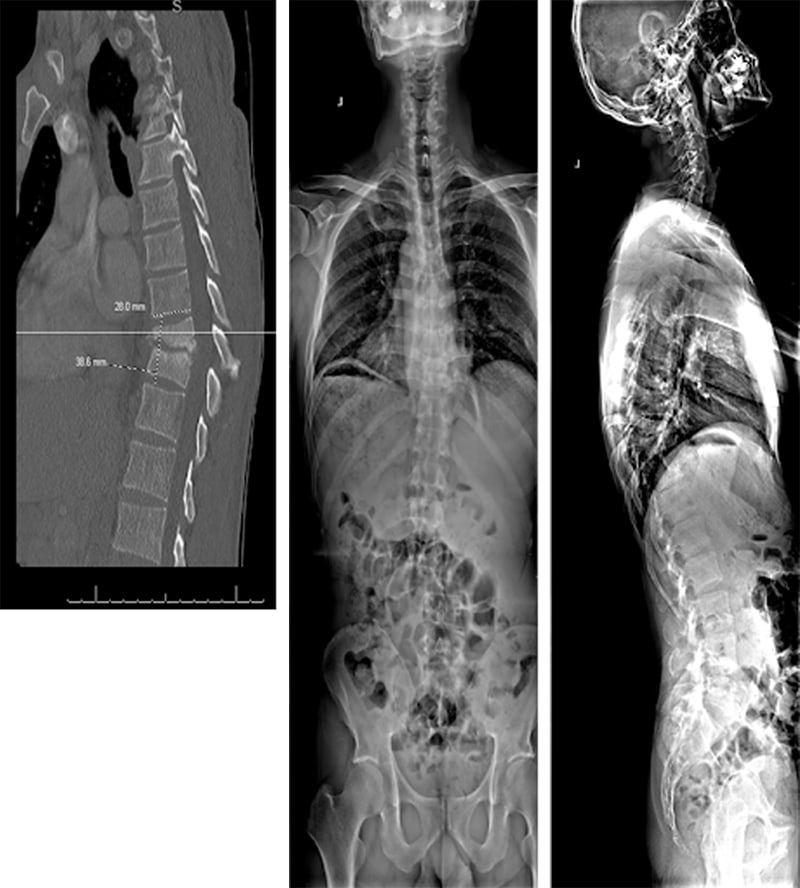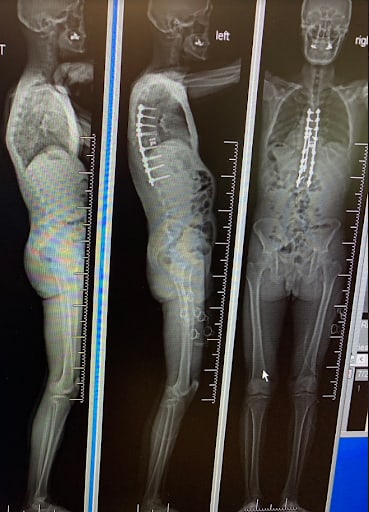 Patient with vertebral osteomyelitis status post antibiotic treatment who presented with significant back pain who had a sharp angular deformity. He was indicated for a thoracic VCR and cantilever correction of his kyphosis.